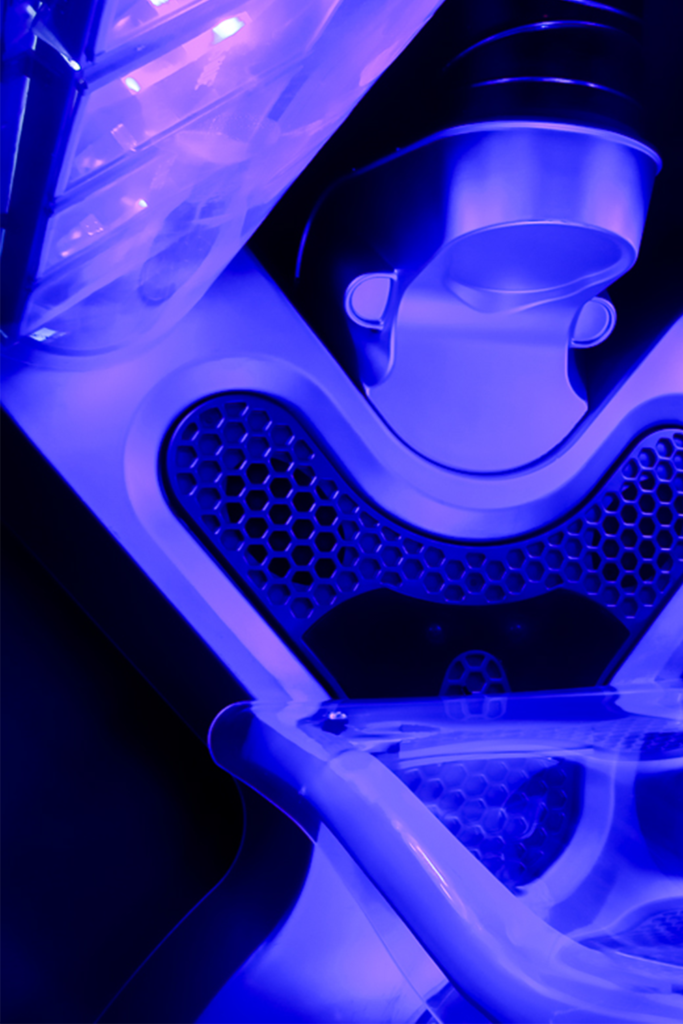 At Rockstar Body Bar, we pride ourselves on educating our clients about the benefits of responsible tanning to ensure that you have an exceptional experience every time you visit our salon.
Our state-of-the-art Sunbeds are designed to replicate the UVA (oxidizes melanin or browning pigment that tans the skin) and UVB (triggers melanin production) produced by the sun, while allowing you to manage your exposure in a relaxing lay-down bed or stand-up booth with sessions from 8-15 minutes. 
As always, if you have questions, please don't hesitate to ask.
Our VersaSpa spray tan machines offers the latest in spray tan technology. If you are looking for privacy and a do-it-yourself approach, VersaSpa and VersaPro will provide you with a gorgeous tan. Easy-to-use, open air technology, and​ knowledgable tan bar-tenders greatly reduce the risk of user error. There is no need for an appointment! Just walk in, spray, and walk out in 10 minutes or less. Here at Rockstar we carry classic bronze and clear in our VersaSpa machine and the record breaking venitian and clear in our VersaPro machine.
Watch the cheesiest, early-90's
VersaSpa video
we could find to see how easy it is to get a natural-looking tan, instantly!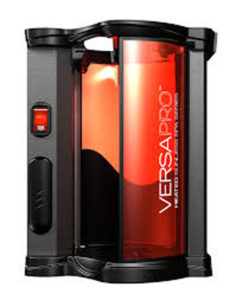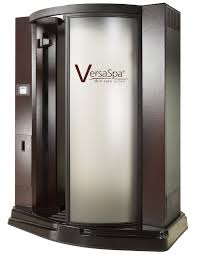 BEFORE:
Waxing, manicures, pedicures, and facials should be done 24-48 hours before your tanning appointment.
Moisturize! Dry skin is the enemy of an even, natural sunless tan so you must moisturize your skin every day for the 3 to 5 days leading up to your tan.
Exfoliate and shave the night before your appointment.
DAY OF: 
You want to have clean skin with nothing on it when you go in for your sunless tan so refrain from using moisturizers, perfumes, lotions, oils or deodorants that may cause a barrier between your skin and the spray tanning solution.
Bring or wear dark, loose clothing and flip-flops to put on after your tanning appointment.
AFTER:
Wash your hands 1-2 hours after your spray tan appointment to keep hands looking as natural as possible
Wait at least 8 – 10 hours after your appointment before showering… the longer the better for optimum results!
We recommend rinsing with warm water only for your first shower. After your first shower, it's ok to use non-abrasive soaps (no bar soap!) and gels, but do not exfoliate for at least 5 – 7 days. Keep in mind, added bronzers will wash away during the first shower, this is normal!
No. The advanced technology currently used in Sunless tanning solutions is designed to ensure a natural, bronze tan. Ask your salon staff-member to help you select the best level of tanning solution to match your skin tone. Just follow the instructions from our tan-bartender, and we promise you won't end up looking like Ross.
The FDA advises that users avoid inhaling or ingesting DHA or letting the spray get into the eyes. We recommend using:
Eye protection

Nose filters

Ear plugs

Lip balm